Remembering the old businesses and stores in the community and some of the newer ones.
NORTHRIDGE BUSINESSES, some old and some newer. An address is shown if known. If you have additional information about
a Northridge business that you feel should be on this list, send the name and the address to the
webmaster
. We would appreciate
a copy of any old pictures you have of a Northridge business.
Pictures of many of these businesses can be viewed HERE.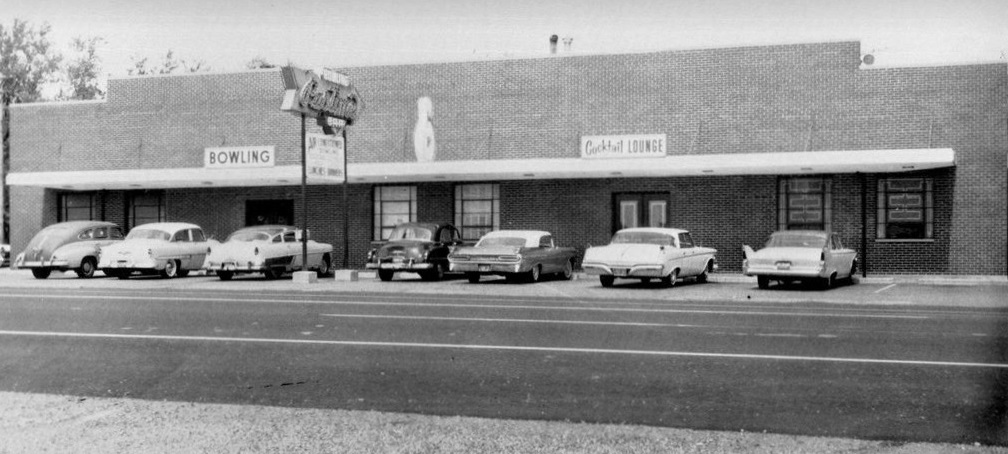 NOTE - Many address numbers have changed or have been adjusted over the years by the USPS.
| | | | |
| --- | --- | --- | --- |
| NORTHRIDGE BUSINESS | ADDRESS | | Updated 12/29/2021 |
| A-1A Used Inc. | 3020 N Dixie | | |
| A-1 Piano & Organ Movers | 4524 Webster | | |
| AA Used Cars | 4516 N Dixie | | |
| A & A Car Sales | | | |
| A & W | 2035 Needmore | x | 937-275-5940 |
| A B C Television | 4700 N Dixie | | CR7-9711 |
| A.F. Leis Co | Webster | | |
| A-Ackerman Tree and Shrub Service | P.O. Box14312 | | 277-3966 |
| A-Afton Tree Experts | 2514 Neva | | |
| A. Lombardo Fancy Fruits & Veg. | N Dixie & Embury Park | | |
| A Plus Expediting | 2947 Boulder | x | 937-424-0220 |
| Aaron/Schindler Insurance | 6229 N Dixie | | |
| Aaron's Boat Storage | 2910 Needmore | | |
| Aaron's Tree Service | 2910 Needmore | | 937-275-1711 |
| Aba Auto Sales 2 | 5513 N Dixie | x | |
| Abbie's Landing | 2221 Wagner Ford Rd | x | 278-3122 |
| ABC Television Service Inc. | 4700 N Dixie | | CR7-5711 |
| Abe's Auto Sales | 2801 & 3000 N Dixie | | 278-6652 275-5073 |
| Abra Auto Body of America | 6192 Webster | x | 937-264-1234 |
| Academy of Dance | N Dixie | | |
| Ace-Hi Sunoco Service | 2800 N Dixie | | |
| Ace Of Clubs | 4302 N Dixie | x | Advertisement |
| Ace Tree Company | 1960 Neva | | |
| AM Graphics | 4900 Webster | x | * See Schriber for picture |
| Adam's Market | 4700 N Dixie | | RA 0295 |
| Adams Robinson | 2735 Needmore | x | |
| Adam's Thrift-E Market | 4700 N Dixie | | |
| Adler Auto Sales | 5117 N Dixie | | |
| Adult Super Store | 6332 N Dixie | x | |
| Advanced Auto Parts | 5737 N Dixie | x | |
| Aerosmith Co | 4224 N Dixie | x | |
| Aetna Exterminating | 3201 N Dixie | x | |
| Afton Tree Service | 2514 Neva | | |
| Afford-A-Car | 4313 N Dixie | x | 937-277-4000 |
| Air City Wine Store Inc | 3114 N Dixie | x | |
| Air City Detective Agency | | | |
| Air City Pool Room | | | |
| Airway Billiards Bar & Grill | 2611 Needmore | x | |
| Al Ballinger Trailer Sales | 3637 N Dixie | | 277-3961 |
| Aldredge's Boarding House | N Dixie | | |
| Aldredge's Sunoco | 2800 N Dixie | | |
| Alexander's Auto Sales | 5115 N Dixie | x | |
| Al's Lock & Key Shop | 3315 N Dixie | x | |
| All Points Video | 3226 N Dixie | x | |
| Allied Beauty Supply | 6902 N Dixie | x | |
| Alloy Steel Inc | 2531 Needmore | x | |
| Allstate Home Improvement Co. | 5903 N Dixie | x | |
| Allstate Insurance | 3801 N Dixie | | 274-0061 |
| Aloha Flowers | 4618 N Dixie | x | |
| Alpine Products | 2030 Drill | x | 937-278-5861 |
| American Body Shop | 2507 Ashcraft | | |
| American Carco | Ontario | | |
| American Legion 746 | 7015 N Dixie | x | |
| American Realtors | 6333 N Dixie | | |
| Ame's Furniture | 3207 N Dixie | | Jack Ames owner |
| Amir Market | 6304 N Dixie | x | |
| Amor Self Storage | 5618 Poe | x | |
| Anchor Paint | 3805 N Dixie | | 937-278-8866 |
| Anderson Masonry Co. | 2850 Ome | | |
| Angelina's Pizzeria | 6230 N Dixie | x | CR8-4271 |
| Angelo's Italian | 7115 N Dixie | x | |
| Annarino's Supper Club | 2826 N Dixie | x | RA 0113 CR7-6934 |
| Anne Bell Piano Lessons | 2027 Maplegrove | | TA 5718 |
| Apollo Club | 5825 N Dixie | | |
| Arbys | 5651 N Dixie | | |
| Arien's Tillers & Mowers | 3315 N Dixie | | |
| Aristocrat Products | 4745 Wadsworth | | |
| Armstrong Hydraulic Service | 3336 Lodge | x | 937-274-8043 |
| Arndts' Market | 4520 Ross | x | |
| Art Stone Stucco | | | |
| Arthur Treacher's | Needmore | x | |
| Artistic Glass and Mirror | 6425 N Dixie | | |
| Astron Oil Company | 2800 N Dixie | | |
| Auly's Driving School | | | |
| Aunt Millie's Outlet Store | 3899 N Dixie | x | 937-279-1480 |
| Auto Deli | 6640 N Dixie | | |
| Auto Interiors & Vinyl Roofs | 1970 Neva | x | 937-277-6597 |
| Auto Service Garage, The | | | |
| Auto Works | 5662 N Dixie | | |
| Auto Zone Auto Parts | N Dixie | x | |
| Autotech Unlimited | | | |
| Avion Tool Corp | 2624 Keenan | | |
| Anything On Wheels | 1603 Needmore Rd | x | |
| | | | |
| | | | |
| --- | --- | --- | --- |
| B & C Carry-Out | 2400½ Coronette | x | |
| B & M Hydraulic Service | 6231 N Dixie | | RA-8043 |
| B.A.P. Geon Import Car & Truck | 5601 N Dixie | | |
| B. S. Miller Tires | 7145 N Dixie | | |
| B-T-E Electric Service Inc | 2011 Homesite | | |
| Back's Cow Soda Fountain | 3201 N Dixie | | Formally Polar Bear Rest. James Back |
| Baker's Drugs | 3207 N Dixie | x | 277-0171 |
| Bakery Thrift Shop | 2223 Needmore | x | 274-6642 |
| Bank One | 5730 N Dixie | x | see Chase |
| Banner's Exxon | 2250 Wagoner Ford | | |
| Bapgeon Import Car & Truck Parts | 5605 N Dixie | | |
| Bar Mac | 6640 N Dixie | x | |
| Barber Shop | 3206 N Dixie | x | |
| Barber Shop | 3803 N Dixie | x | |
| Barber Shop, The | 2101 Ottello | | |
| Bargain Barn | 3700 Keats | x | |
| Beacon Lounge | 2826 N Dixie | x | |
| Beams Animal Motel | Wagoner Ford | | |
| Belton Foods | 2701 Thunderhawk | x | |
| Bernie's Sharpening | 3980 Norledge - 4700 North Dixie | | 937-890-7768 276-3883 |
| Ben's Batteries | 2800, 3000, 3019 N Dixie | x | CR7-9481 278-0544 |
| Berberich Corporation | 2600 Needmore | x | |
| Berberich Heating & Cooling | 2380 Needmore Road | x | |
| Bernadette's Artistic Team | 5260, 5907, 6001, & 6506 N Dixie | | |
| Better Choice Ins Agency | 5919 N Dixie | x | |
| Big Apple Bar | 4430 N Dixie | | |
| Big Daddy's Bar | Republic | | |
| Big Lots (Odd Lots) | 3852 N Dixie | | |
| Bill Ladd Insurance | 4633 & 5711 N Dixie | | |
| Bill Ladd Tax Center | 2004 Needmore | | |
| Bill Summer's Auto Sales | 5105 N Dixie | | |
| Bills Market | 2599 Coronette | x | CR5-3721 |
| Black Skull Collections | 5903 N Dixie | x | |
| Bladecutter's Inc | 5406 N Dixie | x | 274-3861 |
| Blakeley's Party Supply & Ice Station | 2201 Neva | x | OR-2281 |
| Blakeley's Ice House & Coal Yard | 2201 Neva | | |
| Blakeley's Northridge Ice Stations | 2120 Seventh (Neva) & 4400 N Dixie | | |
| Blanchard Grinding Service | 2644 Neva | x | 937-275-2292 |
| Blue Note Record Shop | 4897 N Dixie | x | CR8-1192 |
| Bmax Automotive | 1874 Needmore Rd | x | |
| Bob Denny's Body Shop | | | |
| Bob Franz's Garage | 2212 Sherer | | |
| Bob Franz's Marathon | | | |
| Bob Hile Auto Sales | N Dixie | | |
| Bob Marchal Landscaping | 2028 Neva | | |
| Bob Peter's Auto Sales | 3206 N Dixie | | |
| Bob Pfeiffer's Sohio | 4100 N Dixie | x | 274-0198 |
| Bob's Super 100 Clark | 6004 N Dixie | | |
| Bobbie Jean's Hair Salon | 4905 N Dixie | | |
| Bogan's Type & Add Mach. Shop | 5021 Webster | | |
| Bob's Typewriter Shop | N. Dixie | | |
| Bogg's Market | 2599 Coronette | | |
| Boldruler Typesetters | 3803 N Dixie | | |
| Bolinger's Garage | 4008 N Dixie | x | RA 3389 |
| Bombay Bicycle Club | 3700 N Dixie | | |
| Bon Howe Insurance | | | |
| Bonanza | 6011 N Dixie & 2611 Needmore | xx | |
| Booby Trap Lounge | 5945 N Dixie | | |
| Booher's Nursery School | 3801 & 5955 N Dixie | | 937-221-9460 378-4053 278-4053 |
| Boost Mobile Store | | x | |
| Borcher's Auto Rental Co. | 4135 N Dixie | | |
| Bowen's Auto Sales | 4430 N Dixie | x | |
| Boyer's Market | 4700 N Dixie | | |
| B P Giant Oil Inc | 2431 Needmore | | |
| Braham's Market | 4702 Bryant | | |
| Brawley's Restaurant | 1875 Needmore | | |
| Brenner's Motorcycle Sales | 3507 N Dixie | | RA 1501 |
| Brentlinger's Farm Market | 2809, 2825, & 2915 Needmore | x | |
| Bright Eyes Optical | 5135 N Dixie | x | |
| Brogan's Garage | 5142 Wadsworth | x | |
| Brooks Insurance Agencies Inc | 5525 N Dixie | x | |
| Brownies Barber Shop & Swap Shop | 3200 N Dixie | x | 274-3602 |
| Brownie's Scuba Supply | 5932 N Dixie | | |
| Brownie's Transmission Service | 5932 N Dixie | x | 890-5833 |
| Brown Engineering | N Dixie | | |
| Brown's Landscaping | | | |
| Brown's Radio Repair | | | |
| B. S. Miller Tires | Stop 8 & N Dixie | | |
| Brumley's Garage | Elkhart Ave | | |
| Buckeye Auto Leasing | 4100 N Dixie | x | 956-701-9487 |
| Buck I Auto Sales | 2801 N Dixie | x | |
| Buddy's (Bud's) Market | 2599 Coronette | | |
| Bud's Corral (Silver Saddle) | 4430 N Dixie | | |
| Bud's Carry-Out & Pizza Kitchen | 4428 N Dixie ( #2 at 2316 Troy St ) | x | CR5-0076 |
| Bud's Ice House | 4400 N. Dixie | | Formally Sam Blakely's Northridge Ice Station |
| Bud's Gulf Service | 7155 N Dixie | x | CR5-3871 |
| Burch Construction | 2445 Neff | x | CR5-7421 |
| Burger Chef | 2901 N Dixie | x | |
| Burger Chef | 5406 N Dixie | x | |
| Burger King | Needmore | | |
| Burl Stickney's Pool Hall | 5101 N Dixie | | |
| Burl Stickney, Justice of Peace | 5101 N Dixie | | |
| Burn's Auto Company Branch | 3206 N Dixie | | |
| Burton Antique Auto Parts | 2445 Neff | x | |
| Bussey's Superette | 6640 N Dixie | x | CR7-4100 |
| Busy Bee Auto Parts & Towing | 4309 Webster | x | 275-8332 |
| Busy Bee Auto Sales | 3810 Wagoner Ford | x | |
| | | | |
| | | | |
| --- | --- | --- | --- |
| C & C Custom | 2019 Titus | | |
| C & D Collision Center | 5108 Wadsworth | | |
| C & J Scuba Supply | 5825 & 5932 N Dixie | x | 890-6900 Jerry Collins, Owner |
| C & M Products Co | 2600 Oneida | | |
| Cabaret Lounge | 6028 N Dixie | | |
| Cadle's Store | Harding | | Arnold Cadle, prop. |
| Cadillac Club | 7115 N Dixie | | |
| Cales Gulf | 7195 N Dixie | | |
| Candle Light Club | 6129 N Dixie | | CR4-0363 CR7-0594 |
| Capitol Dry Cleaners | 4700 N Dixie | x | Ruth Armstrong – Bill & Flossie Hartmeire |
| Capitol Dry Cleaners & Gift Shop | 3220 N Dixie | x | Harry J McCormick |
| Captain D's | Needmore | | |
| Caponis' | 7115 N Dixie | x | *See Angelo's |
| Carson-Sacks Inc | 2571 Timber Lane | | |
| Cassano Pizza Franchise | 3315 N Dixie & 5647 Dixie | | 1958-1965 CR7-6553 |
| Casano's Pizza | 5631 N Dixie | | |
| Car Paint | 2056 Republic & 6896 N Dixie | | |
| Cardinal TV Service | 2230 Cardinal | | |
| Carey Paving Co Inc | 2800 Ontario | | 278-4817 |
| Cargill | 3201 Needmore | x | |
| Caribbean Sun Tanning Salon | 5609 N Dixie | x | |
| Carpet & Tile Fair | Needmore & N Dixie | | 278-5729 |
| Carrie Becker's Coal Yard | 5125 N Dixie | | |
| Carrie's Nails | 3892 N Dixie | | |
| Carr Supply | 4800 Webster | x | 937-276-2555 |
| Carson Saeks Inc | 2571 Timber Lane | | |
| Cash Advance | 3317 N Dixie | x | |
| Cash Loans (Loan Max) | 5505 N Dixie | x | 937-356-5525 |
| Cash Max | 5270 N Dixie | x | 937-716-1574 |
| Cassano Pizza | 3315 N Dixie | x | see Vic Cassano |
| CB Shack, The | 4702 N Dixie | | |
| Center Carry Out, The | 2060 Republic | x | |
| Center-Plex Venture | 3876 N Dixie | | |
| Ceramic Articles | 2735 Ome | | 277-1850 |
| Ceramic World Studio | 6425 N Dixie | | |
| Cha-R-Burger | 5216 N Dixie | x | |
| Charles Mason Service Station | 4601 N Dixie | | |
| Charles Mobley, Justice of Peace | | | |
| Charlie Angel Quality Roofing | | | CR8-1125 |
| Charlie's Angels | N Dixie | | |
| Charlie's Sohio Service | 4100 N Dixie | | |
| Chase Bank | 5730 N Dixie | x | |
| Chateau Club | 4302 Webster | x | |
| Check Smart | 2124 Needmore | x | 937-567-1450 |
| Cheerhart Cleaners | 5109 N Dixie | x | |
| Cheerhart Cleaners | 4700 N Dixie | | |
| Cheeks | N Dixie | | |
| Chemineer Inc | 5870 Poe | | |
| Chimmel's Market | | | |
| Church's Fried Chicken | 5711 N Dixie | x | |
| Circle Drive-In | 3161 N Dixie | | |
| Circle Pool Hall | 3315 N Dixie | | Bud Ott & Bert Troncin |
| City Loan | 3112 N Dixie | | |
| Clara's Beauty Salon | 5943 N Dixie | x | |
| Clark's Service Station | 6004 N Dixie | | |
| Clark's Super Market | 3218 N Dixie | | |
| Clark's Washing Machine Repair | | | |
| Classy Lady Lounge | | | |
| Clata and Janet's Beauty Salon | 5105 N Dixie | x | |
| Clear Finish | 6036 N Dixie | x | |
| Club Diva | 5825 N Dixie | | |
| Club Jada | 6011 N Dixie | | |
| Coast Auto Sales | 4429 N Dixie | | |
| Color Tile | N Dixie | | |
| Combined Technologies Corp. | 6061 Nordic | x | |
| Community Coal & Coke Co | 5235 N Dixie | | 937-274-4866 |
| Community Wallpaper & Paint | 3829 N Dixie | | Charles Pickerel |
| Complete Bulk Mail Processing | 2016 Marker | | |
| Concepts Exhibits | Webster | | |
| Consuelo's Mexican Restaurant | 6129 N Dixie | | |
| Container Service Company | 2810 N Dixie | | 278-5838 |
| Cordell Transporation | 2942 Boulder | x | 937-277-7271 |
| Corner What-Not Shop | 2118 Oneida | | |
| Country Kitchen | 1624 Keowee | x | |
| Country Potpourri | 2140 Needmore | | 274-6851 |
| Cox and Fenton Barber Shop | 4220 N Dixie | | |
| Crabtree Heating & Cooling | 2216 Titus | x | |
| Craddock "66" Service | 5650 N Dixie | x | * See Mac's 274-0548 |
| Craig's Transmission & Auto Service | 3311, 5275 N Dixie | x | 275-4955 |
| Craeative Foam | 3337 N Dixie | x | 937-279-9987 |
| Creative Outlet Beauty Salon | 2043 Neva | | |
| Creeds Body Shop | 5275 N Dixie | | 274-6627 |
| Crest Aluminum | 5101 N Dixie | x | |
| Cricket Wireless | 1914 Needmore | x | 937-534-1433 |
| Cromwell's Shell Service | 4000 N Dixie | x | CR4-0318 |
| Crystal Video | 3866 N Dixie | | 277-5100 |
| Cull Berry Interior Decorators | 5711 N Dixie | | |
| Curlette Beauty Shop | 3110 N Dixie | | RA 0581 Wynona Looney |
| Custom Dry Cleaners | | | |
| CVS Pharmacy | N Dixie | | |
| Cycle One | 3300 N Dixie | x | 937-640-1433 |
| | | | |
| | | | |
| --- | --- | --- | --- |
| D & L Garage | 4100 N Dixie | | 1952 |
| D & T Tool | | | |
| Dail Dobson State Farm Insurance | 1601 Needmore | | 890-1311 |
| Dairy Queen | 3381 N Dixie | x | CR8-3611 |
| Dairy Queen | 6760 N Dixie | x | |
| Dale's Auto Sales | 4400 N Dixie | x | |
| Dale's Auto Service Center | 6104 N Dixie | x | |
| Dalton Carpet Co | 3864 N Dixie | | |
| Dante's Beauty Supply | 6902 N Dixie | x | |
| Danyi's Pastime Lanes & Rest. | 4320 N Dixie | x | |
| Darlene's One Hour Dry Cleaners | 5901 N Dixie | x | |
| Dave Glock Home Improvement | 4400 Canyon | | |
| Dave's Bakery | 3803 N Dixie | | |
| Dave's World Arcade | 3207 N Dixie | | |
| David's Reliable Glass | 3306 N Dixie | x | |
| Davidson Tax Service | 5655 Frederick | | |
| Davidson's Construction | | | |
| Davidson's Garage | 5166 Wagoner Ford | x | 937-236-8640 |
| Davidson's Sohio | | | |
| Day-Hio Products Inc | 2501 Needmore | | |
| Daycon Sales & Service | 4600 Webster St | x | |
| Daymet Credit Union | Wagoner Ford | | |
| Dayton Airport Cab | 3206 N Dixie | | CR7-0032 |
| Dayton Bible Chapel | 4801 N Dixie | x | |
| Dayton Capscrew Corp | | | |
| Dayton Coating Technologies | 1926 E Siebenthaler | x | 937-278-2060 |
| Dayton Dental Solutions | 1601 Needmore | x | 937-898-8980 |
| Dayton Diesel Service, Frank Johnson's | 3341 N Dixie | x | CR8=4265 see Ludlow Automotive |
| Dayton Heart Center | 1530 Needmore | x | 937-277-4274 |
| Dayton Heating & Air Conditioning | | | |
| Dayton Ice Co, The | | | |
| Dayton Industrial Grinding Co | 3249 Hiawatha | | Forrest Espy |
| Dayton Lumber Co | 4430 N Dixie | x | CR7-6551 CR&-8771 |
| Dayton Pattern | 5591 Wadsworth | | |
| Dayton Plastics | 2606 & 2554 Needmore | | |
| Dayton Polymeric Products Inc | 3337 N Dixie | | |
| Dayton Perennial Gardens | 3316 N Dixie | | L A DeHays |
| Dayton Super Wash | 2030 N Dixie | x | 937-275-8710 |
| Dayton Swim Club | 5930 N Dixie | x | 937-890-6277 |
| Dayton Tool Crib | 3348 Needmore | | |
| Dayton Trailer Sales | 3020 N Dixie | | |
| Dayton Troy Railroad Power Station | N Dixie at Frederick | x | |
| Dayton Village Pizza Restaurant | 3630 N Dixie | x | 937-567-0775 |
| Decker Plumbing | | | |
| De-lite Strippers | 6309 N Dixie | x | |
| Delphi | 3100 Needmore | | |
| Denlinger's Garage | N Dixie | | |
| Denny's Restaurant | 3630 N Dixie | x | |
| Designer Bags | 5607 N Dixie | x | |
| Detrick's Ceramic Studio | 4910 N Dixie | | |
| Dewey's Sunoco | 4111 N Dixie | x | |
| Dexter Plumbing & Heating | 2021 Sherer | | 275-9850 |
| Diamond Jim's | 2700 Needmore | | |
| Diamond Trailer Sales | 5291 N Dixie | x | |
| Discount Tire Co | 6928 Wadsworth | | |
| Dixie Auto Repair | 6129 N Dixie | | |
| Dixie Auto Sales - Used Cars | 3206 N Dixie | | |
| Dixie Barbers | 3936 N Dixie | x | 937-278-6612 |
| Dixie Billiards & Barber Shop | 4509 N Dixie | | |
| Dixie Billiards & Recreation | 5953 N Dixie | | |
| Dixie Candy Co | | | |
| Dixie Car Upholstery | 3601 N Dixie | x | 937-503-9672 |
| Dixie Car Wash | N Dixie | | |
| Dixie China Shop | 4131 N Dixie | | |
| Dixie Coal - Feed & Lumber Co | 3020 N Dixie | | |
| Dixie Cowgirl | 5500 N Dixie | x | |
| Dixie Dairy Cream & Grill | 6760 N Dixie | x | Open March 04, 2020 former Dairy Queen |
| Dixie Del Carry Out | 3995 N Dixie | x | |
| Dixie Deluxe | 3218 N Dixie | x | |
| Dixie Dental & Denture Lab | 3609 N Dixie | x | |
| Dixie Diner | 2901 N Dixie | x | |
| Dixie Donut Shop | 3106 & 3218 N Dixie | x | 275-1501 |
| Dixie Doodle Restaurant | 4914 N Dixie | | TA 9861 Gertrude Blandi |
| Dixie Drive-In Theater | 6201 N Dixie | x | |
| Dixie Drug Store | 4628 N Dixie | x | Howard Yount |
| Dixie Food Mart | 4440 N Dixie | x | 274-6786 |
| Dixie Fruit Market | 2926 N Dixie | | Francis Nardini |
| Dixie Inn Family Restaurant | 5216 N Dixie | x | |
| Dixie Landscape | 4215 N Dixie | x | |
| Dixie Laundromat | N Dixie | | |
| Dixie Lounge | 3108 N Dixie | x | |
| Dixie Lumber Company | 3020 N Dixie | | RA 1445 |
| Dixie Market | 3218 N Dixie | | |
| Dixie Needmore Kurl Box Beauty | Needmore Rd | | CR7-6869 Mary Stickney |
| Dixie One Stop | 3201 N Dixie | x | 937-389-3822 |
| Dixie Party Supply | 6298 N Dixie | x | |
| Dixie Produce Co. | 4215 N Dixie | | |
| Dixie Quick Wash | 5210 N Dixie | x | |
| Dixie Repair Service | 3805 N Dixie | x | |
| Dixie Tourist Home | 3115 N Dixie | x | |
| Dixie Trailer Sales | N Dixie | | |
| Dixie Variety Store | 4201 N Dixie | x | TA 8091 CR5-8091 |
| Dixon Brother's Grocery | 2416 Needmore | x | |
| Dixon Restaurant | 2418 Needmore | x | |
| D-Jacks | 5832 N Dixie | x | |
| Dk Subs & Dinners | Northcutt Dr | x | |
| Dollar General | 1880 Needmore | | |
| Dollar General | 5245 N Dixie | x | |
| Dollar Store, The | | | |
| Dollar Tree | 5650 N Dixie 5651 N Dixie | xx | 937-279-9765 |
| Domino's Club | 4988 Northcutt & 7115 N Dixie | x | See Angelo's |
| Domino's Pizza | 5406 & 5391 N Dixie | | 937-275-3030 |
| Donald Snyder, Justice of Peace | | | |
| Donley's Radiator Service | 2004 Martin | | 890-6075 |
| Doody Door & Hardware | 4620 Webster St | x | New name - Interior Supply |
| Dorgan (Michael) Service Station | 3311 N Dixie | | |
| Dorothy Reich's Beauty Shop | 1965 Edgeworth | | 277-1889 |
| Dot Systems Inc | 2801 Thunderhawk Ct | | 890-7511 |
| Dottie's Cab Co | 3200 N Dixie | | |
| Douglas-Snyder Skate Co | 3700 N Dixie | | |
| Doug's Tires | | | |
| Drake Motel | 2875 N Dixie | x | |
| Draperies By Genevieve | 5758B Wadsworth | | 278-4385 |
| Driftwood Pet Shop | N Plaza & 6900 N Dixie | | |
| Drinking Gourd Music Store, The | 6749 N Dixie | | |
| Dristel Williams Well Drilling | 4948 Shadeland | | |
| Drive In Bakery | 2070 Republic | x | |
| Dr. Don J. Leavitt | 4220 N Dixie | | |
| Dr. Duckwall Office | 3803 N Dixie | | |
| Dr. Macek Office | 5415 N Dixie | | |
| Dr. Owens Office | 4620 & 4615 N Dixie | x | |
| Dr. Simons Office | 4620 N Dixie | | |
| Drug Castle (Mart) | 1941 Needmore | x | |
| Dual Air Inc | 3995 N Dixie | | CR5-5591 Richard Sharp |
| Dud In Suds | 3220 N Dixie | | |
| Dugan's Pawn Shop | 4625 N Dixie | | |
| Dunn's Gulf Service | 2801 N Dixie | x | |
| Duon, Inc | 2600 Needmore | | |
| DuPont Automotive Paint | N Dixie | | |
| Dutzy's Market | 4916 N Dixie | | |
| Dysinger | 4316 Webster | x | 937-297-7761 |
| | | | |
| | | | |
| --- | --- | --- | --- |
| E.L. Christman Realty | | | |
| Earl Hall's Trash Dump | Webster | | |
| Earl Hollandsworth Well Drilling | 2538 Ome | | |
| Earl Miller's Grocery | | | |
| East Penn/Deka Batteries | 3485 Successful Way | | |
| Ebenezer Blacksmith Shop | 4916 N Dixie | x | |
| Econ-O-Print | 2050 Republic & 6012 N Dixie | | |
| Econ-O-Wash Laundry | 4311 N Dixie | x | |
| Ed McIntosh Plumbing | | | |
| Eddie's Lawn Mower Repair | 3444 Maumee | | |
| Ed's Market | 2501 Ontario | x | CR4-9821 |
| Ed's Plumbing | 2008 Nomad | | CR4-1852 |
| Eldridge Body Shop | 4625 N Dixie | x | 278-6525 275-1841 Herb Eldridge |
| Elsie Sue's Beauty Salon | 2021 Republic | x | CR8-1962 |
| Emil's Barber Shop | 4908 N Dixie | x | |
| Emil's House of Barbering | 2015 Ottello | x | |
| Emil's Jewelers | 4912 N Dixie | x | CR5-1381 |
| Emmett Wilson Tree Surgery | 1960 Neva | | CE4-9461 |
| Entenmann's Thrift Bakery | 2102 & 2501 Needmore | x | |
| Ev's Antenna Service | 2117 Sherer | | CR7-4459 |
| Evan's Printing Co. | | | |
| Excalibur | N Dixie | | |
| | | | |
| | | | |
| --- | --- | --- | --- |
| 50 Yard Line | 6129 N Dixie | | |
| Factory Direct | 6315 & 6902 N Dixie | x | |
| Family Auto Inc | 5513 N Dixie | x | |
| Family Dollar Store | 5607 N Dixie $ 3850 N Dixie | x | 937-278-4525 |
| Family Furniture Mart | 3864 N Dixie North Plaza Shopping Center | | 278-9697 |
| Family Ice Cream Shop | 4914 N Dixie | x | |
| Family Shop, The (Clothing) | N Dixie & Needmore | | |
| Famous Recipe | 6056 N Dixie | x | |
| Farmer Jack's Restaurant | 5216 N Dixie | x | 276-5004 see Char-R-Burger |
| Fatt Boyz | 4742 Wadsworth | x | 937-294-2693 |
| Fazio Grocery | 1941 Needmore | x | |
| Fehrman & Son's Greenhouses | 2421 Needmore | x | CR5-7672 |
| Ferguson Construction Co | 2201 Embury Park | x | 937-274-1173 |
| Ferguson Plumbing Supply | 2735 Kearns | x | 937-277*1649 |
| Fifth/Third Bank | 4600 N Dixie | | |
| Fink's Market | 4916 N Dixie | | RA 0188 Henry J Fink |
| Fink's Trailer Park Inc | 2000 Timber Lane | x | |
| Firestone's Laundromat | 2700 Koehler | | |
| Firestone Trailer Park | 2400 Keenan/4400 Woodland Hills | x | |
| First National Bank | N Dixie | | |
| Fisher's Handy Grocery | 4953 Hamlin | | Charles Fisher |
| Flamingo Club | 7031 N Dixie | x | |
| Fleenor Machine & Grinding Co | 6305 N Dixie – 4627 N Dixie | | 274-7624 |
| Fleetcare | 2617 Nordic | x | |
| Flekinstine's Poultry | | | |
| Flesh Art | 2911 N Dixie | | |
| Floyd's Auto | 2820 Ome | x | 937-902-8648 |
| Folger's Garage | 2537 Ontario & 2950 La Crosse | x | 278-5742 278-5743 898-5948 |
| Food For the Soul Sports Bar | 22121 Republic Dr | x | |
| Formosa Restaurant | 5832 N Dixie | x | |
| Fotomat | 1953 Needmore | x | |
| Fox Air Inc | 5652 Wadsworth | | |
| Foxy Set Salon | 4224 N Dixie | x | |
| Frank Johnson Carb & Ignition | 3341 N Dixie | | |
| Frank L. Haer & Sons | 4712 N Dixie | | CR4-7483 |
| Frank's Lawnmower Repair | | | |
| Frank's Poultry | 3480 Ridge | | |
| Frank Weiss Auto Repair | 5056 Wadsworth | | |
| Franklin Auto Repair | 4100 N Dixie | | |
| Franklin Used Car Co. | 4100 N Dixie | | TA 1501 Virgil O'Bannion |
| Frantz Garage | 2212 Sherer | | |
| Frecht Poultry | | | |
| Fred Knuth Sinclair | N Dixie & Neff | | 513-277-8639 |
| Fred L Brooks Insurance | 4700 N Dixie & 2004 Needmore | | 277-4815 |
| French Skillet, The | 3361 N Dixie | | TA 6276 |
| Friedman's Photography | 3300 N Dixie | | |
| Friendly's Ice Cream | 2311 Needmore | | |
| Frisch's Restaurant | 2518 Needmore | x | 276-2122 |
| Fry Paint & Body Shop | 2244 Blake | | RA-4911 |
| Fryman & Kuck General Contractors | 5150 Webster St | x | |
| Full Circle Auto Body & Repair | 3629 N Dixie | x | 937-949-9532 |
| Futrell's Auto Upholstery | 4430 N Dixie | x | |
| Futura Design Service | 6001 N Dixie | x | |
| | | | |
| | | | |
| --- | --- | --- | --- |
| G & G Performance Parts Inc. & Customs | 1980 Hogue Ave B | x | |
| Gabe's Sports Bar | 2900 N Dixie | x | see Westward Ho |
| Gadget's Inc | 3629 N Dixie | | |
| Gary's Body Shop | 2332 Rector | | |
| Gayle's School Of Dance | 2731 Needmore | | 274-5823 890-4481 |
| Gemini Lounge | 6700 N Dixie | x | |
| George Hatch Photographer | 2227 Ontario | | |
| George C Martin Funeral Home | 5040 Frederick | x | |
| Georges Family Restaurant | 5216 N Dixie | x | |
| General Electric | 2850 Needmore | | |
| General Jackson | 3162 N Dixie | | |
| Gibson's Market | 2230 Cardinal | x | |
| Gifford's Drive In | 4516 N Dixie | x | Trimbach's Drive-In & Northmore |
| Gille Mobile Home Sales & Service | 3020 N Dixie | | 275-3624 |
| Gilman Tarpaulins | 2926 N Dixie | | 277-2301 |
| Global Automation Service | 2514 Nordic | | |
| Golden Eagle Restaurant | 3630 N Dixie | x | |
| Golden Point Drive In | 4400 N Dixie | x | |
| Goldman's Dept Store | 3700 Keats | x | |
| Gold's Gym | Republic | | |
| Goldschmidts Clothing | North Plaza | | |
| Goodwill Auto Auction | 7150 N Dixie | x | |
| Goodwill Store | 5400 N Dixie | x | |
| Goodyear Truck Tires | Needmore | | |
| Goosey Gander | Needmore | | |
| Gordon's Garage | 3311 N Dixie | x | |
| Gordon's Dixie 66 Service | 5650 N Dixie | | |
| Graceland Dental | 6830 N Dixie | x | |
| Graham's Market | 4702 Bryant | | |
| Grand Floral Station | 4618 N Dixie | | See Aloha 278-3400 |
| Grant, W.T. | 3850 N Dixie | x | |
| Gravely Tractors | 3315 N Dixie | | |
| Gray's Drug Store | North Plaza | x | |
| Greenleaf Inn | 4200 N Dixie | x | RA 0303 Marjory Quackenbush |
| Greenleaf Pure Oil Service | 4200 N Dixie | | |
| Greer Construction Co. Inc. | 5735 N Dixie | | |
| | | | |
| | | | |
| --- | --- | --- | --- |
| H & B Body Shop | 2405 Ontario | | |
| H & B Paving Inc | 5311 Wadsworth | | |
| H & C Electric & Appliances | 3201 N Dixie | | RA 0635 |
| H & C Electric Repair | 2333 Martin | | RA-1540 |
| Hagen Milk & Cream Wagon | Northridge | | |
| Hair Pin Beauty Shop | 2066 Republic | | 277-8831 |
| Hall Lumber Co | 3501 N Dixie | | Earl Hall |
| Hall Used Cars | 3501 N Dixie | x | |
| Ham Signs | 6020 N Dixie | x | |
| Hammer's Mobile Home Service | 2233 Maplegrove | x | 277-2691 |
| Hansen's TV & Appliances | 6855 N Dixie | x | 278-4788 |
| Harbor Freight Tools | 1941 Needmore | | |
| Hardee's Restaurant | 5651 N. Dixie | | |
| Hardee's Restaurant | 2500 Needmore | x | 937-278-3661 |
| Hardy Trailer Sales | 5310 N Dixie | | OR 2831 |
| Harem, The | 5825 N Dixie | x | |
| Halament Food Distributor | 2620 Keenan | | |
| Hardesty Electrical Appliances | 3201 N Dixie | | |
| Harlow Marketing Inc | 2620 Keenan | | |
| Harold E. Kelley Florist | 3322 Rolfe | | RA-1687 |
| Harold R. Rieck & Son Heating | 5812 Poe | | |
| Harris Graphics | 4900 Webster | | See Schriber Picture |
| Harris Trailer Sales | Payne | | Pug Harris |
| Harry Neller Trailer Center | 3000-08 N Dixie | x | |
| Hartmeier Market | Ashcraft at Wadsworth | | |
| Hastings Motorcycle Parts | 1900 Neva | x | 937-278-3921 |
| Hatfield Home Improvement | 2419 Berwyck | | |
| Hatton's Body Shop | 2617 Nordic | | 277-0033 |
| Hayes's Paint Service | 3805 N Dixie | x | CR4-3635 |
| H.C. Cox Barber Shop | 4220 N Dixie | | |
| Headquarters,The | 6500 N Dixie | x | 890-5111 890-5413 |
| Heavy Duty Parts Inc | 6095 Webster | | |
| Heidleberg Press | 4900 Webster | x | See Schriber Picture |
| Heirloom Carpet Co | 4135 N Dixie | x | |
| Heller Hardware Co | 3321 N Dixie | | TA 1580 CR5-1580 |
| Henry Blanton Aluminum Siding | | | 278-3580 |
| Henry's Electric | 2435 Neva | | |
| Herbert Schardt Florist | 2230 Wagoner Ford | | |
| Hettrick (George) Service Station | 3206 N Dixie | | |
| High Voltage Maint. | Homesite | | |
| Hilgleford (Lee J) Autos | 4100 N Dixie | | |
| Hills Service Station | 2800 N Dixie | | |
| Hirsch's Delicatessen & Restaurant | 3936 N Dixie | x | RA 9623 George Hirsch |
| Hi-View Shell Srv. Station & Sandwich Shop | 5225 N Dixie | | |
| Hoagie's Pizza | 6128 N Dixie | x | 937-890-5522 |
| Hobby Shop | 5109 N Dixie | | |
| Hogan's Transport Corp | 5670 Webster | | |
| Holiday Inn North Motel | Wagoner Ford | | |
| Hollywood Gaming at Dayton Raceway | 777 Hollywood Blvd | x | |
| Holman Auto Repair | 5816 Milo | | 278-8682 |
| Holmes's Foreign Auto | 5950 N Dixie | | |
| Home Killed Meats | 4201 N Dixie | | |
| Hoolah Star & Smoke Shop | 1875 Needmore | x | 937-224-6224 |
| Hope's Barber Shop | 5600 Forest Hill | | |
| Hopkins's Appliances | 2803 N Dixie | x | Thomas Hopkins |
| Hotel Liquidators | 1927 Needmore | x | 937-264-8353 |
| Howard Johnson's | 2221 Wagoner Ford | x | 278-4851 |
| Hughes's Grocery | 3936 N Dixie | | |
| Hugh's Barber Shop | 2911 N Dixie | x | CR4-3871 |
| Humble Oil | 4950 Frederick | | |
| Humble Oil | 6204 N Dixie | x | see Northridge Humble |
| Hunter's Beauty Shop | 2512 Ontario | | |
| Hut, The | 2898 N Dixie | | F J Franz CR4- 0183 |
| | | | |
| | | | |
| --- | --- | --- | --- |
| Ida Weikert Auto License | | | |
| Ideal Cleaners & Laundry Co | 5210 N Dixie | x | |
| Idle Hour Club, The | 2121 Wagoner Ford | | |
| IDX Corporation | 2875 Needmore | x | |
| Imperial House North | 2401 Needmore | x | 9367-401-3460 |
| Imperial Shell | 2450 Needmore | | 278-6951 |
| Industrial Electric Motors | 5131 Webster | x | |
| Industrial Grinding, Inc | 2306 Ontario | x | 937-277-6579 |
| | | | |
| | | | |
| --- | --- | --- | --- |
| J B's Hair Design | 4897 N Dixie | x | |
| J .D. Tool Company | 2062 Republic | | |
| J J Fish & Chicken | 1926 Needmore | x | 277-1010 |
| J. V. Motors | 3005 N Dixie | | |
| Jack Ames' Furniture | 3207 N Dixie | | |
| Jack Perkins Dentist | | | |
| Jackson Hweitt Tax Service | 3860 N Dixie | x | 937-278-5861 |
| Jacobs Auto Body | 3300 Needmore | | |
| James Pharmacy | 2050 Republic | x | 278-7335 |
| James Taylor Dentist | 6800 N Dixie | | |
| James Ward Jr. Realtor | 2117 Coronette | | 278-2555 |
| Janet's Beauty Shop | 2512 Ontario | | 278-2255 |
| Janiece Sarver Dance Studio | 6207 & 5435 & 4430½ N Dixie | x | 275-2681 898-6638 CR5-2681 |
| Jaros Barber Shop | 4908 N Dixie | | |
| Jaros Jewelry | 4912 N Dixie | x | see Emil's Jewelry |
| Jed's Coins | 5715 Sparkhill | | |
| Jenkins's Refrigeration | 2025 Kildare | | TA-2742 |
| Jensvold Home Builder | 3313 N Dixie | | S Jensvold |
| Jerry Phelps Insurance | 2004 Needmore | | |
| Jerry's Barber Shop | 6500 N Dixie | | 274-0059 |
| Jerry's Market | 3218 N Dixie | x | Dixie Deluxe |
| Jesse Henry Asphalt | 4020 Sumpter | | 275-0058 |
| Jet Express | 4518 Webster | x | 937-274-7033 |
| Jiffy Lube | 5600 N Dixie | x | 256-6625 |
| Jiles Rogers Fleet Service | 2511 Nordic | | |
| Jim Lee's Gardening & Landscaping | 4215 N Dixie | x | |
| Jim Ward Realty | 5109 N Dixie | | |
| Jim Weikert Enterprises | | | |
| Jimmie's Angels | 4020 N. Dixie | | |
| Jimmie's Sunoco | 4111 N Dixie | x | |
| Jim's Auto Mart | 4108 N Dixie | x | |
| Jim's City Auto Sales | 5109 N Dixie | x | |
| Jim's Gulf Service Station | 2801 N Dixie | x | 275-5162 & 274-0443 Jim Starnes |
| Jim's Mobile Home Supply | 2700 & 3895 N Dixie | x | |
| Joe Mitchell's Barber Shop | 5945 N Dixie | x | |
| Joe's Cycle Shop Inc | 3315 N Dixie | x | |
| Joe's Fish House | 2213 Wagoner Ford | | |
| Joesph Mast, Justice of Peace | | | |
| John M. Gorman Co | 2844 Keenan | | |
| Johnny's Nite Club | 6011 N Dixie | x | |
| Johnny's Auto Sales | N Dixie | | |
| Johnson (Robert H) Service Station | 4302 N Dixie | | |
| Johnson's Automotive Repairs | 2537 Ontario | | |
| Jones Heating & Cooling Co | 2236 Needmore | | 275-1497 |
| Joy Time | 4020 N Dixie | | |
| Juices Unlimited | 6016B N Dixie | x | |
| | | | |
| | | | |
| --- | --- | --- | --- |
| K's Formica Shop | 5705 Frederick | | |
| Kalo TV Service | 2230 Cardinal | x | 275-6475 |
| Karen Carson Creations | 2601 Timber Lane | | |
| Karns Butter & Creamery | 6417 N Dixie | | |
| Karns Formica Shop | 3307 N Dixie | x | |
| Kawasaki Of Dayton | 5600 N Dixie | x | |
| Keenan Body Shop | Keenan | | |
| Kelley Florist | 4618 N Dixie - 3322 Rolfe | x | CR4-1687 Harold & Zelda |
| Kentucky Fried Chicken | N Dixie | | |
| Keowee Auto Sales Inc | 4111 N Dixie | x | 937-275-7481 |
| Keowee Auto Seat Cover | 4430 N Dixie | x | |
| Key Bank | 4600 N Dixie | | |
| Kiddie Kampus | 3226 Rear N Dixie | | |
| King Smoke Shop | 3815 N Dixie | x | |
| Kitty Hawk Pro Shop | 3383 Chuck Wagoner | | |
| Kitty Kat Lounge | N Dixie | | |
| Kitty Walter's Baton Instructions | 2122 Ome | | 275-38785 |
| Knox Service Garage | 4246 Wadsworth | x | |
| Knuth (Fred) Service | 4030 N Dixie | | |
| Knuth (George) Sinclair | 2898 N Dixie | | |
| Kokensparger's Market | 6061 N Dixie | | |
| Koontz Carpentry | 3928 Ridge | | |
| Koyama Shoten | 5256 N Dixie | | |
| Krohn's Service Station | 4000 N Dixie | | RA-4902 |
| Kroger | 4450 & 7150 N Dixie & 1934 Needmore | x | |
| Kustom Cleaners & Press Shop | 4910 N Dixie | | TA-CR*-92118671 |
| | | | |
| | | | |
| --- | --- | --- | --- |
| L & W Car Sales | 3369 N Dixie | | |
| L & H Auto Corral | 4915 N Dixie | | |
| LA Lounge | Republic Dr | | |
| L A Tan | 3840 N Dixie | | 937-278-8888 |
| Lambert Used Car Sales | Wagoner Ford | | Art Lambert |
| Landscaping & Lawn Service | 4712 Wire | | Harry Spitler |
| LaQuinta Motel | 3636 N Dixie | | |
| Larry Sherrill's Sohio | 6519 N Dixie | | |
| Larry's Off Road Center | 4156 Wadsworth | | |
| La Vogue Beauty Shop | | | TA 3281 Jean Crosley, Prop. |
| Lawson Milk Co | 5907 N Dixie | | |
| Lawson's | 6020 N Dixie | x | |
| Lawson's 1st Location on Dixie | 5517 N Dixie | x | |
| Lawson's Trash Service | 2445 Ome | x | |
| Lee J. Hilgelford's Auto Sales & Parts | 4100 N Dixie | | RA 2163 Nash & Willys |
| Leasure Lady Lounge | 4430 N Dixie | x | |
| Lee's Famous Recipe | 6056 N Dixie | x | |
| Lee's Garden Centeer | 4215 N Dixie | x | |
| Lee's Tree Service | 2534 Ontario | | |
| Lehman's Market | N Dixie & Needmore | x | |
| Les Prether Auto Sales | 5117 N Dixie | x | 277-0864 |
| Lesher's Lawn Service Landscape Co | 3962 Ridge | | |
| Lewark Metal Spinners | 2746 Keenan | x | 937-275-3303 |
| Liberal Market | 3928 N Dixie | | |
| Liberty Tax Service | 5613 N Dixie | | |
| Linna Lee's Candy | 2038 Coronette | x | CR4-7321 |
| Linna Lee's Jewelry | 2038 Coronette | x | CR4-7321 |
| Little Dog House | 5200 N Dixie | | Mildred Cress, Owner |
| Little Caesar's Pizza | 3880 N Dixie | x | 937-277-6440 |
| Living Room, The | 3830 N Dixie | x | |
| Lloyd's Lawn Mower Repair | 5090 Wagoner Ford | | |
| Loan Max Cash Loans | 5505 N Dixie | | 356-6625 |
| Logan Services | | | |
| London Bobby Fish & Chips | 1926 Needmore | | |
| Lone Star Pawn Shop | 5335 N Dixie | x | |
| Long Branch Saloon | 2201 Neva | x | 277-0484 |
| Long John Silvers/A&W Root Beer | 2235 Needmore | x | 937-275-5940 |
| Lora Mobile Village | 2400 Keenan | x | |
| Lord Corporation | 4644 Wadsworth | | |
| Lowe Brothers Company | 3880 N Dixie | | CR5-6073 |
| Lucky Bucks | 1926 Needmore & 6230 N Dixie | | |
| Lucky's Cafe | 3870 N Dixie | | 937-985-9765 |
| Ludlow Automotive | 3341 N Dixie | x | 937-222-3981 |
| Ludlow Battery & Auto Parts | North Plaza Shopping Center | | |
| Lutz Archery Shop | 2010 Needmore | | Cr5-8379 CR5-7357 |
| | | | |
| | | | |
| --- | --- | --- | --- |
| MC Wholesale Autoart Inc | 4327 N Dixie | | |
| M.F. Motors (Merlin Fondy Motors) | 3907 N Dixie | | Sunbeam, Simca, Studebaker, & Toyota Autos |
| M.H. Tool Co. | 3516 Viewell | | |
| MKA Beauty Salon | 4220 N Dixie | | |
| M.L. Dunn Company | 5258 N Dixie | x | |
| M & R Plumbing & Heating | 2145 Lodell | | |
| Maco Auto Painting | 3474 Needmore | | |
| Mac's Mobil Service | 3511 N Dixie | | RA 0276 CR4-7440 Thurman McPherson |
| Mac's Needmore Phillips 66 | 5650 N Dixie | x | |
| Macs Northridge Shell Service | 6351 N Dixie | | |
| Maggie's Dress Shop | 6515 N Dixie | x | RA 0146 |
| Maggie's Place | 6515 N Dixie | x | 937-279-0975 |
| Magnum Auto Sales | 4000 N Dixie | x | |
| Main Auto Parts | 6025 & 6392 N Dixie | | |
| Malee Cattery, Mary Lee Pfaff | | | 277-2161 |
| Manning Accounting Service | 6105 N Dixie | x | |
| Marathon Gas | 2145 Needmore | x | 937-275-2360 |
| Marathon Gas | 2250 Wagoner Ford | x | 937-275-2360 |
| Marathon Gas & Convience Store | 6510-6520 North Dixie | x | Opened Dec. 29, 2021 |
| Margaret Ludwig's Piano Studio | | | |
| Marjorie's Rendezvous | 2006 Needmore | | |
| Marion's Pizzeria | 3255 & 3725 N Dixie | x | 277-6553 |
| Mark Pi's | 1875 Needmore | | |
| Marshall Academy of Dance | 5320 N Dixie | | 278-6652 275-5073 Miss Connie Marshall |
| Marsh's Marathon Service | 3901 N Dixie | | |
| Martin Tool Co | 5370 Wadsworth | | |
| Martin's Market | | | |
| Martinizing One Hour Dry Cleaning. | 5901 N Dixie | | |
| Marty's Towing | 2306 Arthur | | |
| Marvin's Marathon Service | N Dixie | | RA 0258 |
| Mary Metzger's Ice Cream | | | |
| Mask & Wig Costume Co | 3201 N Dixie | x | |
| Mason Roads Restaurant | 5252 N Dixie | x | 640-1711 |
| Mason's Sohio Service Station | 4601 N Dixie | | RA 0133 |
| Match Maker Lounge | Needmore | | |
| Mato Tattoos | 5909 N Dixie | x | |
| Mattress Factory | 3211 Needmore | | |
| Matzick Market | 3218 N Dixie | | |
| Maxwell Excavating Co | 2745 Ontario | | Kenneth Maxwell |
| Maxwell Grocery | 3218 N Dixie | x | |
| Maxwell Lumber | 3008 N Dixie | | |
| Mayflower Inn | 2826 N Dixie | | |
| Maynard's Sohio | 4601 N Dixie | x | |
| McCloskey Brothers Dairy | 6417 N Dixie | x | RA 3465 CR4-3465 Chas & Melvin McCloskey |
| McCormick's Dry Cleaners | 3224 N Dixie | x | |
| McDonald's | 5245 N Dixie | x | |
| McDonald's | 2450 Needmore | | |
| Mel Wilson's Gulf | 7155 N Dixie | | CR4-0012 |
| Merrell's Creative Landscape | 5435 School | | |
| Metal Brite Polishing | 2445 Neff | x | 937-278-9739 |
| Metro PCS | 3458 N Dixie | x | 937-275-4228 |
| Miami Valley Motors | 5225 N Dixie | x | |
| Miami Plating Co | 2800 Ontario | x | 278-4817 |
| Miami Valley Masonry Inc | 2300 Ome | | |
| Miami Valley Towing | 4309 Webster | | 890-0271 |
| Miami Valley Transmissions | 2206 Needmore | x | 937-276-5555 |
| Michael J. Papanek Allstate Ins. | 3801 N Dixie | | |
| Mickey's Beauty Shop | 2911 N Dixie | x | CR4-3871 |
| Midas Auto | 5518 N Dixie | x | |
| Mid West Diamond Tool | 5900 N Dixie | x | |
| Midnight Carryout | 4302 Webster | x | |
| Mike Petkus Assoc Realtor | 6780 N Dixie | | |
| Mike's Garage | 3019 N Dixie | x | |
| Mike's Poultry | | | RA 6534 |
| Mikes Sohio | 4100 & 4601 N Dixie | x | 274-0194 |
| Milano's North | 6129 N Dixie | x | |
| Mile's Laboratory Inc | | | |
| Miller Florist | 2026 Berwyck | | 274-1165 |
| Miller (Earl) Grocery | 3108 N Dixie | | |
| Miller's Market | | | |
| Minco Tool and Mold | 5690 Webster | | |
| Ming Tree Restaurant | 5615 N Dixie | | |
| Miss M's Beauty Shop | 3224 N Dixie | x | |
| Mistake Lounge | 6296 N Dixie | x | |
| Mr. Bubble's Washhouse | 5605 N Dixie | x | |
| Mr. Hyman's Fine Dining | 3600 N Dixie | | |
| Mr. Lees | | | |
| Modern Steam Laundry & Dry Cleaning | 3466 Ridge | | |
| Modern TV Service | 4914 N Dixie | x | |
| Moerch's Market | 2329 Ome | x | |
| Molen's Dairy | 4104 Wagoner Ford | x | RA 3785 Webster & Eldon Molen |
| Molly's Beauty Inn | 6502 N Dixie | | 278-4526 |
| Monte's Roast Beef | 2901 N Dixie | | |
| Moonlight Security, Inc | 4977 Northcutt Pl | | |
| Moore Paper Boxes | 2916 Boulder | x | |
| Moore's Market | 4702 Bryant | | |
| Morichelli's Market | 2300 Nomad | | |
| Moritz Flower Shop | 2230 Wagoner Ford 3206 N Dixie | x | RA 5121 CR5-5121 278-4729 |
| Morning Pride Mfg | 1 Innovation Court | | |
| Morris Apartments | Republic | x | |
| MTM Molded Products | 3370 Obco | | |
| Mug & Brush Jaros Brothers | 2015 Ottello | x | 275-7842 |
| Musick's Auto Sales | 4621 N Dixie | x | 937-890-3461 |
| Musick's Body Shop | 5343 & 5117 N Dixie | x | 278-6401 |
| Musick's Used Cars | 4500 N Dixie | x | |
| Muth Brothers, Inc | 5110 Webster | x | |
| Myers' Market | 4114 N Dixie | | |
| | | | |
| | | | |
| --- | --- | --- | --- |
| Naas' Sohio | N Dixie | | |
| Nanya Restaurant and Coffee House | 6129 N Dixie | x | 937-396-4013 |
| Narrows, The | 6330 Frederick Pike | | |
| Nate's Texaco Station | 3620 N Dixie | | |
| National City Bank | N Dixie | | |
| National Photo Service | 2000 Timber Lane | | |
| National Trends Truck Sales | 5482 Wadsworth | | 277-0875 |
| Nationwide Insurance | 4700 N Dixie | | |
| Nationwise Auto Parts | | | |
| Naughty N Nice | N Dixie | x | |
| Needmore Body Shop | 2206 Needmore | x | CR4-3911 |
| Needmore-N. Dixie Pure Oil | Needmore & N Dixie | x | |
| Needmore Humble | 4950 Frederick | | |
| Needmore Market | 5700 Needmore | | RA-2302 |
| Needmore Service Center (Body Shop) | 2206 Needmore | | 274-2139 |
| Needmore 66 Service | 5650 N Dixie | x | CR5-4001 & CR4-0316 |
| Needmore Towing | | x | |
| Need 1 More | 3243 Needmore | | |
| Neff Auto Sales | 4030 N Dixie | | |
| Neller's Market | 2599 Coronette | x | see Bill's Market |
| New City Church | 4800 N Dixie | x | |
| Newman's Market | 2501 Ontario | x | |
| Nies, W.J. Sohio | 4601 N Dixie | x | RA-0194 CR4-0194 |
| Nomad Market | 2300 Nomad | | CR7 0239 |
| Nook-N-Cranny Detail/Auto Sales | 4327 N Dixie | | |
| Nora Jean's Beauty Shop | 2214 Cardinal | x | |
| Norb's Barber Shop | 6500 N Dixie | | |
| Norman Reed Painting | | | |
| North Dixie Beauty Salon | 4420 N Dixie & 5943 N Dixie | x | |
| North Dixie Carryout | N Dixie | | |
| North Dixie Fruit Stand | N Dixie | | |
| North Dixie Garage | N Dixie | | |
| North Dixie Gulf Service | 7155 N Dixie | | |
| North Dixie Parts & Service | 3507 N Dixie | | |
| North Dixie Service Garage | 5600 & 6500 N Dixie | | TA 6471 & RA 9503 Evertt Hopkins |
| North Dixie Tool Co | 5600 N Dixie | | CR5-9898 |
| North Dixie Watch It Wash | 5950 N Dixie | | |
| North Plaza Barber Shop | 3892 N Dixie | x | 2765832 |
| North Plaza Beauty Salon | 3888 N Dixie | x | |
| North Plaza Coffee Shop | 3896 N Dixie | x | |
| North Star Drive-In Theater | 5601 N Dixie | x | CR5-7493 |
| North Star Gulf | 5601 N Dixie | x | |
| North Star Plaza | 5605-5613 N Dixie | | |
| North Star Trampoline & Golf | 5601 N Dixie | xxx | |
| Northcrest Garden Apartments | Needmore | | |
| Northern Granite Memorial Co | 6720 N Dixie | x | OR-4411 |
| Northmore Drive In | 4516 N Dixie | | Trimbac's Drive-In & Gifford's Drive In OR 2311 |
| Northridge Animal Clinic | 5340 N Dixie | x | |
| Northridge Auto Parts | 2000 Drill | | 277-1931 |
| Northridge Beauty Shop | 4220 N Dixie | | RA 5366 |
| Northridge Cab Co | 3200 N Dixie | | |
| Northridge Coal & Ice Service | 4400 N Dixie | | RA 1471 Sam D. Blakeley |
| Northridge Computers | 6315 N Dixie | | |
| Northridge Drug Store (Baker's) | 3207 N Dixie | x | CR7-0171 & CR7-0321 |
| Northridge Dry Cleaning Co | 4900 N Dixie | | RA 4363 |
| Northridge Fishing Lake | 4318 N Dixie | x | |
| Northridge Free Clinic | | | |
| Northridge Hardware Store | 3102 N Dixie | | RA 7038 Ova P Wolfe & James Looney |
| Northridge Humble, Andy Paknek's | 6204 N Dixie | x | 937-274-0577 |
| Northridge Ice Stations | 4400 N Dixie & 2120 Seventh | | Sam D. Blakeley |
| Northridge Inn | N Dixie at Frederick & 4302 Webster | x | Chris Volk & Harry Wright |
| Northridge Jewelry & TV | 3106 N Dixie | | CR4-9011 |
| Northridge Meat Market | 6236 N Dixie | | |
| Northridge Lumber & Hardware | 3321 N Dixie | | Roy C Matzick |
| Northridge Motors | 3899 N Dixie | x | |
| Northridge Realty | 5606 Poe | | |
| Northridge Recreation Hall | 5702 N Dixie | | |
| Northridge Shell Service Center | 5825 N Dixie | x | 274-0515 |
| Northridge Shoe Repair | 3104 N Dixie | | |
| Northridge Sport Shop | 4618 N Dixie | x | |
| Northridge Sunoco Service | 4111 N Dixie | | CR4-5711 |
| Northridge Taxi | 3200 N Dixie | | TA-2321 |
| Northridge Used Cars | 3899 N Dixie | | |
| Northside Chiropractic | 6023 N Dixie | x | |
| Norton Engineering | | | |
| Nuclear Computers Company | 6339 N Dixie | x | 264-8260 see Di-Lite Strippers |
| | | | |
| | | | |
| --- | --- | --- | --- |
| Oak Grove Import Auto Service | 5596 Oak Grove | x | |
| Oasis House | 6333 N Dixie | x | |
| OB's Sales & Service | 3520 Idlewilde | | 277-3198 |
| Oberer Construction Co | 4324 Webster | | |
| Odd Lots (Big Lots) | 3928 N Dixie | x | |
| Ohio Liquor Store | North Plaza | | |
| Ohio Loan | 3112 N Dixie | | |
| Ohio Printing | 4850 Webster | | |
| Old English Bar | | | |
| Olive Restaurant | 6129 N Dixie | | |
| Oliver L. Meece Insurance | 4914 N Dixie | | |
| OM Oil | 5435 N Dixie | x | |
| Ome Market | 2626 Ome | | |
| Omega Co | 2850 Needmore | | |
| Omega Gas & Oil | 6200 N Dixie | | |
| One-Hour Martinizing | 5901 N Dixie | | |
| Ontario Grocery & Dept Store | 5725 N Dixie | x | |
| O'Reilly Auto Parts | 1933 Needmore | x | 937-890-4832 |
| Owen Realty | 4625 & 4633 N Dixie | | CR7-9309 |
| Owl & Pussycat Lounge | 4516 N Dixie | | |
| | | | |
| | | | |
| --- | --- | --- | --- |
| Pacifico Power System | 2250 Republic Dr #3842 | x | |
| Painting & Interior Decorating | 2312 Oneida | | Henry Funder |
| Pantorium Cleaners | North Plaza | | |
| Pamela Woodie School of Dance | 1906 Needmore/5266 N Dixie | | 275-0195 |
| Pandora Beauty Supply | 3902 N Dixie | x | 937-640-1318 |
| Paradise Club | 5928 N Dixie | x | |
| Paradise Gardens | Oak Grove | | |
| Paradise Key Cafe | 3243 Needmore | | |
| Paris Flea Market | 6201 N Dixie | | |
| Parkway Hair Design | 2218 Needmore | | |
| Parlette's Garage | 2141 Tenth (Ome) | | Earl Parlette |
| Pastime Lanes & Cocktail Lounge | 4302 N Dixie | x | RA 0274 CR5-7497 CR7-0693 Bert Danyi |
| Patton's Sunoco | 5700 N Dixie | | |
| Paul's Market | 5716 N Dixie | | |
| Pawn Shop | 5335 N Dixie | x | |
| Paydays Used Cars | 4313 N Dixie | | |
| Pecks Heating & Refrigeration | 6512 N Dixie | | |
| Peddlers Plus | 5400 N Dixie | x | |
| Pedro's Chili House | 3896 N Dixie | | |
| Penske Truck Rental | 2519 Nordic | x | 937-277-7003 |
| Pepito's Mexican Restaurant | 2900 N Dixie | x | see Westward Ho |
| Peppers Nite Club | | | |
| Performance Paint & Supply | 5701 Webster | x | |
| Pet Place, The | 2054 Republic | | |
| Pete's Auto Sales | 4113 N Dixie | x | 937-264-0190 |
| Petkus Realty | N Dixie | | |
| Phoenix Construction Co | 4400 Canyon | | |
| Piano Studio of Mrs. Harold Weeks | 5949 N Dixie | | |
| Pic Way Shoes | 5505 N Dixie | x | |
| Pic Wic Club | 5953 N Dixie | x | |
| Pierce Beauty Salon | 4901 N Dixie | | CR8-1342 |
| Pig of the Month | 2571 Timber Lane | | |
| Pink Cadillac | 7115 N Dixie | | |
| Pink Poodle | 4916 N Dixie | x | CR4-5061 |
| PIP Printing | 2593 Needmore | | |
| Pizza Hut | 6028 N Dixie | | |
| Plate Rite | Ome & 5311 Webster | | |
| PLS Check Cashing Store | 5650 N Dixie | x | |
| PNC Bank | 5800 N Dixie | x | |
| Polar Bear | 4914 N Dixie | x | Dixie Doodle Restaurant |
| Polar Bear Restaurant | 3201 N Dixie | | Later Back's Cow |
| Psychic Reading By Gloria | 3500 N Dixie | | 800-577-7195 |
| Prescott's | 3700 N Dixie | | |
| Pride Cleaners | 3008, 4513, & 6133 N Dixie | x | 275-8702 |
| Printing Preparations Inc | 7000 N Dixie | | |
| Priske's TV & Appliances Inc | 6855 N Dixie | x | |
| Prism Tool | 1950 Neva | x | 937-275-5010 |
| Progress Supply | | | |
| Projects Unlimited Inc | 1926 Siebenthaler | x | |
| Pro Trim of Ohio | N Dixie | | |
| Purdin & Son Coal | 4240 N Dixie | | |
| | | | |
| | | | |
| --- | --- | --- | --- |
| Quality Inn | 2221 Wagoner Ford | | |
| Quality Office Products | 6001 N Dixie | | |
| Quality Staffing | 2223 Needmore | x | 937-274-1146 |
| Quick Stop Convenience Store | | | |
| | | | |
| | | | |
| --- | --- | --- | --- |
| R L Lackey Plumbing | 5335 N Dixie | x | |
| R&R Painting & Flooring | 2891 Kearns | x | 93-294-0651 |
| Radio Shack | 5907 N Dixie & North Plaza | | |
| Radisson Inn | Wadsworth | | |
| Rainbow Marine | 3319 Successful Way | | Ed |
| Rally's | Needmore | | |
| Ram Tool | 1944 Neva | x | 937-277-0717 |
| Ralph's Auto Sales | 4113 N Dixie | | |
| Ralph's Sunoco Service | 4111 N Dixie | | |
| Ranchers Roast Beef | 2901 N Dixie | | |
| Ratliff Metal Spinning Inc | 3224 Lodge | | |
| Ray Gibbs Black Topping | 4425 Canyon | x | |
| Raymond F. Lowrey Insurance | 2700 Needmore | | |
| Ray's Union 76 | 4000 N Dixie | | |
| Rees Motorcycle Sales | 3507 N Dixie | x | CR4-1501 |
| Reliable Home Health Care | 4941 Profit Way #3809 | x | |
| Reliable Tax & Bookkeeping | 2004 Needmore | | |
| Rent a Center | Needmore | | |
| Restaurant Depot | 3700 Keats | x | |
| Rex TV & Appliance | 2875 Needmore | | |
| Richard Booher Construction Inc | 6011 N Dixie | | |
| Richards Pizza | 6296 N Dixie | | |
| Ridge Gardens | 3901 N Dixie & 2100 Needmore | x | |
| Ridge Trailer Mart | 3899 N Dixie | | |
| Rieck Service | 5245 Wadsworth | x | |
| Rieger Motors Inc | 4100 N Dixie | x | Hudson and later Studebaker |
| Rike (Thomas) Auto Repair | 4100 N Dixie | | |
| Rinks Discount Store | 1941 Needmore | | |
| Rite Aid Pharmacy | 3700 N Dixie | x | 937-275-7032 |
| Robinson Tire Center | 4201 N Dixie | x | |
| Ron West Barber College | 3303 N Dixie | x | |
| Root Beer & Coneys | 5001 N Dixie | | |
| Rosemary's Beauty Salon | 2400 Coronette | | 937-275-9263 277-9263 |
| Ross (Wm) Notions | 3102 N Dixie | | |
| Row Boat Bar | 4516 N. Dixie | | |
| Royalty Motors Group | | | |
| Roy Rogers Restaurant | 3301 N Dixie | x | 937-949-8011 |
| Rubber Seal Products | 2500 Needmore | x | |
| Rubber Tech | 5751 Webster | x | |
| Ruby's White Sands | 5208 Wadsworth | | 936-890-6547 |
| Ruff & Tumble | 5500 N Dixie | x | |
| Russell Rocky Dump Truck Service | 2122 Rector | | 274-0040 |
| Russell's Transmission | 5945 N Dixie | x | |
| Ruth's Corner What Not | 2118 Onaota | | 274-9033 |
| Rutledge's Peony Farm | | | |
| Ryder Truck Rental | 3580 Needmore | | |
| | | | |
| | | | |
| --- | --- | --- | --- |
| S & H Green Stamp Redemption Center | North Plaza | | |
| S & J Variety Outlet, Inc | 5909 N Dixie | | |
| S & S Car Wash | 5214 N Dixie | | |
| S.S. Industries | 2746 Keenan &2243 Cardinal | | |
| Safari Laboratories | 2243 Cardinal | | 274-1785 275-8639 |
| Safety Auto Glass | N Dixie | | |
| Salem Jewelry | 5250 N Dixie | x | |
| Sally Beauty Supply | 6902 N Dixie | | |
| Sambo's | 1875 Needmore | x | |
| Sandy's | 5651 N Dixie | x | |
| Saw & Lawnmower Sharpening | 4700 N Dixie | x | |
| Sawmiller Shoe Store | 4700 N Dixie - 3955 Buena Vista | | |
| Schardt Florist | 2230 Wagoner Ford | x | |
| Schell's Kaiser-Frazer | 3501 N Dixie | | RA-5121 |
| Schertzer's Party Supply | 26416 Needmore | | CR5-8721 |
| Schiff's Shoe Store | 3860 N Dixie North Plaza | | OR 6641 |
| Schiml's Dry Cleaners | 4513 N Dixie | | CR5-8702 TA-8702 |
| Schindler Insurance (Titan) | 6301 N Dixie | x | TA 8702 CR5-8702 |
| Schriber Co | 4900 Webster | | |
| Schweitzer's Marathon Service | 2400 Coronette | x | |
| Scotty's Hamburgers | 6610 N Dixie | | RA-0258 |
| Seams to Me Tailor | | x | |
| Seat Cover Jack | 3300 N Dixie | | |
| Sergeants Body Shop | | x | CR7-9391 |
| Service Tech | 5095 N Dixie | | |
| 7-11 Convenience Store | 6304 N Dixie | | |
| Seven Nations Hotel & Restaurant | | | |
| Sewing & Alterations by Margaret Heiser | 3320 N Dixie | | 278-5957 |
| Shady Lawn Mobile Home Park | 3320 N Dixie | | 278-8331 Dick McKinnon |
| Shafer's Sunoco Station | 4111 N Dixie | | |
| Shaffer Amusement & Vending | 2600 Ome | x | |
| Shaner Auto Sales | 5101 N Dixie | x | 937-278-7425 |
| Shanks Garage & Body Shop | 2405 Ontario | x | |
| Sharkey's Lounge | 6028 N Dixie | | |
| Shaw Excavating | 2317 Needmore | x | |
| Shell/True North | 2450 Needmore | | |
| Shertzer's Party Supply | 2416 Needmore | | CR5-8721 |
| Shook Construction | 4977 Northcutt | | |
| Shoup's Mill | Shoup Mill Rd | x | 937-276-6666 |
| Shout PC Computer Repair | 3201 N Dixie | | |
| Silhouette of Beauty | N Dixie | x | 274-6881 |
| Simon DeChatlet Dental Lab | 6308 N Dixie | | |
| Simply Self Storeage | 1850 Needmore | | |
| Skat-Kitty Compact Scooters | 1926 E Siebenthaler | x | 937-274-2222 |
| Skalley's | 5406 N Dixie | | |
| Smith Heating & Cooling | 6902 N Dixie | x | |
| Smith's Market | 2300 Nomad | | |
| Smitty's Northridge Cab | 2300 Keenan | | CR7-5932 |
| Smoke Shop | 6500 N Dixie | | |
| Smugglers Inn | 3700 N Dixie | | |
| Snyder Skate Co | 2600 Titus | | |
| Solid Gold | | | |
| Sonny's Disco Night Club | | | |
| Sound Waves | 6305 & 6388 N Dixie | | |
| Southern Belle Restaurant | 5216 N Dixie | x | |
| Southern Pride Kennel | 2609 Neff | | |
| Space Place Storage Center | 5618 Poe | | |
| Speedway Service Station | 2232 Needmore | | |
| Speedway | 3901 N Dixie | x | 937-276-2158 |
| Spewock's Shell Service Station | 7155 N Dixie | x | 937-277-5813 |
| Springer's Deli | 4835 Sugartree | x | |
| Spitler Landscaping & Lawn Service | 4712 Wire Dr | x | |
| Stallman's Marathon Service | 4246 Poe & 2400 & 3019 N Dixie | x | 274-0258 |
| Standard Generator | 3000 N Dixie/3019 N Dixie | x | CR7-0731 CR7-9481 |
| Standard Oil Co | 1601 Needmore | | Ben's |
| Standard Seed Garden Center Co | 6900 N Dixie | | CR8-3602 |
| Star Appliances | 4511 N Dixie | x | |
| Star Leasing Co | 5110 Webster | x | |
| State Farm Insurance | 1601 Needmore | | |
| State Store | North Plaza | | |
| Stereo In Dash | 6305 N Dixie | | |
| Stereo In Dash | 6900 N Dixie | x | |
| Stereo On Wheels | 6388 N Dixie | x | |
| Stihl Tools | 3601 N Dixie | x | |
| Stop N Go | 6749 N Dixie | x | 274-0187 Everett R. Hopkin |
| Storer's Aquarium | 2543 Timber Lane | x | |
| Stratton's Shell | I-75 & Needmore | | |
| Stretch's Tattoo Studio | 4622 Needmore | x | |
| Suburban Tire (Gem City Tire) | 2531 Needmore | | |
| Sub Way | North Plaza | | |
| Sue's Beauty Shop | 4700 N Dixie | x | 277-6383 |
| Suggestive Some-Things Boutique | 6510 N Dixie | | 277-8583 |
| Sullivan's Barbers | 4220 N Dixie | | |
| Sullivan Well Drilling | 2225 Sherer | | |
| Sunny Acres Mobile Home Park | 3543 Needmore | | Edward Sullivan |
| Sunny's Dairy Bar | 6518 N Dixie | | |
| Sunoco Gas | 2001 Needmore | x | |
| Sunoco Gas | 6004 N Dixie | | 937-275-4956 |
| Super America | 2145 Needmore | x | |
| Super Press | 3201 N Dixie | | |
| Super Wash Car Wash | 2030 Needmore | | |
| Superior Interiors | 6036 N Dixie | | |
| Superior Office Supply | N Dixie | | |
| Superior Quality Co | 3008 N Dixie | | |
| Surrell & Sons Plating Inc | 3114 N Dixie | x | 937-287-9329 |
| Sutherland Brothers Dairy | 4627 N Dixie | | |
| Swifty Oil | 5435 N Dixie | | |
| Swifty Oil | 3420 Needmore | x | |
| Swindlers Market | 4702 Bryant | | |
| Swinger Lounge (rear of the Way Out) | Republic | | |
| | | | |
| | | | |
| --- | --- | --- | --- |
| 2000 Nails | 3856 N Dixie | | |
| T.G. Brown's Auto Mart | 5513 N Dixie | | 937-277-6624 |
| TCC | 2942 Boulder | x | |
| TDC Road & Truck Service | 3339 N Dixie | x | |
| TP Mechanical Contractore Inc | 2254 Drill | x | |
| Taco Inn | 5832 N Dixie | x | 937-2544592 |
| Take 2 Pizza | Republic Dr | | |
| Tap Room | 5832 N Dixie | | |
| Taquitos Uruapan | 4916 N Dixie | x | |
| Tasty Pantry Restaurant | 2826 N Dixie | | CR4-9490 |
| Tate & Lyle | 5698 Brentlinger Rd | x | RA 9490 CR4-9490 Earl Collins |
| Taylor Bookkeeping | 3801 N Dixie | x | |
| Taylor Williams Dentistry | 6800 N Dixie | x | |
| Tech Development Inc | 2601 Timber Lane | | |
| Tega Precision Machine | 5711 Wadsworth | | |
| Texaco Auto Service | 3307 N Dixie | x | |
| Thimbledrome Raceway | 5651 N Dixie | x | |
| Third National Bank | 4600 N Dixie | x | |
| Thomas Williams Dentist | 6800 N Dixie | x | |
| Throckmorton's Market | 2626 Ome | | |
| Thunderbolt Traders Inc | 6512, 6855, & 6900 N Dixie | | |
| Tibbett's (TIBCO) Plumbing & Heating | 4509 N Dixie | x | 277-6509 890-3344 |
| Tile Fare | Dixie at Needmore | x | CR7-6509 278-5729 |
| Tim Horton's Coffee | 2312 Needmore | x | |
| Timberlane Banquet Hall | 5500 N Dixie | | 937-275-7105 |
| Timber Lane Mobile Home Park | 2000 Timber Lane | | |
| Tip Top Market | 2501 Ontario | x | see Fink's Trailer Park |
| Tire Center | 4201 N Dixie | | |
| Tire Express | 4866 Wadsworth | x | |
| Tires Unlimited | | | |
| Titan Auto Insurance | 6229 N Dixie | x | |
| Title Loans Dayton Co. | 1933 Needmore Rd | | |
| Tomlinson Excavating Co | 3914 Westmont Pl | | |
| Tom's Marathon | 2250 Wagoner Ford | | CR7-0576 |
| Tommy and Jim's Barber Shop | 2400 Coronette | x | |
| Tommy's Barber Shop | | | |
| Toms Marathon | | | |
| Tool Crib | 3348 Needmore | | |
| Tooltite Mfg Co | 5370 Wadsworth | | |
| Top Flite Supper Club | 3609 N Dixie | | |
| Top Hat Service | 5650 N Dixie | | |
| Tops Inc | 2951 Boulder & 2066 Replubic | x | |
| Total Hair Designs | 2066 Republic | | 890-5518 |
| Total Service Co. & Furniture | 6001 N Dixie | x | |
| Toyota Plaza North | 3899 N Dixie | | |
| Traffic Circle Beauty Shop | | | 277-3309 Leeta zachary |
| Traffic Circle Flea Market | Keats | | |
| Traffic Circle Gulf | 3620 N Dixie | | |
| Traffic Circle Texaco | 3620 N Dixie | x | |
| Traffic Circle Tire Center | 3620 N Dixie | x | |
| Travelers Motel | 2875 N Dixie | | |
| Travis L. Trice Insurance | 1601 Needmore Rd | a | |
| Tri County Carpet Supply | | x | |
| Triangle Furniture & Appliances | 3315 N Dixie | | 278-0659 |
| Triangle Insurance | | | |
| Trimbach's Drive-In | 4516 N Dixie & 4005 N Dixie | | |
| Trimbach's Market | 4912 N Dixie | | |
| Trimbach's Meats | 4908 N Dixie | x | William Trimbach |
| Tropical Tanning Center Inc | 4990 Northcutt Place | x | |
| Turvene Billiards | 4302 N Dixie | | |
| TruVision Health with Frogjunkiee | 2223 Ontario | | |
| Tuxedo Feed Store | 5100 Wire | | |
| Twin Diners | 3330 N Dixie | | Earl Roller |
| Twisted-J Customs | 6417 N Dixie | | |
| Tyler's Grocery | 5700 N Dixie | x | |
| Type Rite Sales & Service | 1601 Needmore | | N. T. Tyler |
| Typewriter Repair | 3299 N Dixie | | |
| | | | |
| | | | |
| --- | --- | --- | --- |
| Underwriters Insurance Agency | 5525 N Dixie | x | |
| United Check Cashing | 3207 N Dixie | x | |
| United Dairy Farmers | 3715 N Dixie | | 937-278-9356 |
| United Dairy Farmers | 1943 E Seibenthaler | | 937-276-5603 |
| U.S. Post Office | 5237 N Dixie | x | |
| U.S. Post Office | 5150 Payne | | 800-275-8777 |
| U.S. Storage Centers | 1830 Needmore Rd | x | |
| | | | |
| | | | |
| --- | --- | --- | --- |
| Valkommen Smorgasbord & Cocktail Lounge | 2900 N Dixie | x | CR4-9490 |
| Valley Industrial Crane | 2054 Drill | x | |
| Vandalia State Bank | 4600 N Dixie | x | 937-254-4592 |
| Vanderhorse & Manning CPAs | 6105 N Dixie | x | |
| Venus Club | 7031 N Dixie | | |
| Vera-K Ceramics | 2243 Keenan | | |
| Vern E Dexter Plumbing & Htg. | 2021 Sherer | | 275-9850 |
| Verniques Pet Salon | 5125 N Dixie | x | |
| Veterans of Foreign Wars | Wadsworth | | |
| Vic Cassano – Mom Donisi Pizza | 3315 N Dixie | x | |
| Victory Construction Company | 5735 N Dixie | | |
| Video Towne Inc | 1886 Needmore | x | 937-275-2557 |
| Village Pizza | 1886 Needmore | x | |
| Volunteers of America | 4201 N Dixie | x | see Robertson Tire Center |
| | | | |
| | | | |
| --- | --- | --- | --- |
| W.H. Hartmier Nationwide Ins | 4700 N Dixie | | |
| W.I. Nies Sohio | 4601 N Dixie | x | CR4-0194 |
| W.J. Glaser Power Equipment | 3315 N Dixie | | |
| W.T. Grant | 3850 N Dixie | x | |
| Wagoner Ford Gulf | 2250 Wagoner Ford | | 274-0459 |
| Wagoner Ford Humble | 2350 Wagoner Ford | | 277-0585 |
| Wagoner Ford Sunoco | Wagoner Ford | | |
| Waffle House | 2226 Needmore | | |
| Waffle Wagon | 6610 N Dixie | x | |
| Walgreen Co | 5651 N Dixie | | 937-276-9398 |
| Wall Comonoy Corp | 5251 Webster | | |
| Wall Street | | | |
| Walter's Dry Cleaners | 4910 N Dixie | | Walter Reaster |
| Warehouse Paint Centers | 5955 N Dixie | | 275-0122 |
| Warehouse Records | N Dixie | | |
| Wasserstrom Company | 1949 Needmore | | |
| Watkins's Carpet Company | 3850 N Dixie | | |
| Way In Lounge | 4916 N Dixie | x | |
| Way Out Lounge | Republic Dr | | |
| Webb's Safety Shoes | | | |
| Weikert & Clark's Christmas Trees | | | |
| Weiler's Fruit Farm Market | Bartley & Brantford | | |
| Wells Electric | 4008 N Dixie | x | |
| Wendy's | 5319 N Dixie | x | |
| Wendy's | 2311 Needmore | | |
| Wes's Sunoco Service | 4111 N Dixie | x | |
| Westward Ho | 2900 N Dixie | x | |
| Whiskey Barn | 2100 Needmore | x | |
| White Sands Nightclub | 5955 N Dixie | x | 937-890-9116 |
| White Tower | 2226 Needmore | x | |
| Wick & Tobias General Store | 4915 N Dixie | x | |
| Wicks General Store | 4915 N Dixie | x | CR4-1082 |
| Wicks Mulch Co | 4915 N Dixie | | |
| Wicks Salt Supply | 4915 N Dixie 3313-15 N Dixie | | |
| Wilfred J. Glaser Co | 3313-15 N Dixie – 2248 Wagoner Ford | | |
| Wm. (Earl) Human Grading & Bulldozing | 2248 Wagoner Ford | | |
| Will Deaton Agency | | | |
| William B. Davidson, Inc | 2248 Wagoner Ford | | |
| Williams Well Ddrilling | 2008 Needmore | | Dristel Williams |
| Wiltshire's Grocery | 4601 Webster & 5340 N Dixie | | |
| Wilson Animal Clinic Inc | 5340 N Dixie | x | |
| Wilson Concepts (Lord Corp) | 4644 Wadsworth | | OR 5115 |
| Wilson Concrete Products | 2721 Timber Lane | | |
| Wilson's Tree Surgery | 1960 Neva | | 274-9461 Emmitt Wilson |
| Wilson Well Drilling | 3495 Ridge | x | |
| Window City Plus | 3321 N Dixie | | |
| Winks Printing | 2110 Needmore | x | |
| Winters National Bank | 5730 N Dixie | x | 937-253-6000 |
| Wintrow (Dewey L.) Coal | 4400 N Dixie | | 277-9101 |
| Whisky Barn | 2100 Needmore | x | 937-279-1960 |
| Woodland Hills Trailer Park | 4401 Woodland Hills Blvd | x | |
| Woods Dry Cleaners | | x | |
| Working Mans Friend Gas | 5435 N Dixie | | |
| Worldwide Equipment | 5750 Poe | | |
| Wray's Enterprise | 5505 N Dixie | x | |
| | | | |
| | | | |
| --- | --- | --- | --- |
| Yale Windows Doors & Patios | 2725 Needmore | | 937-278-5775 |
| Ye Horseless Carriage | 4000 N Dixie | | |
| Yoder Industries Inc | 2520 Needmore | | |
| Yogurts | 1950 N Dixie | | |
| Young's Variety Store | 2819 Boulder | | |
| Young's Paint & Decorating | 3805 N Dixie | | |
| Young's Sohio Service | 3110 N Dixie | | George Young |
| Yvonne Hagen's Studio | N Dixie | | 274-4805 |
| | | | |
Zeke's Restaurant 6129 N Dixie Zo's Body Shop 4100 N Dixie x