CONTINUOUS EVENTS
Alumni Breakfast Gang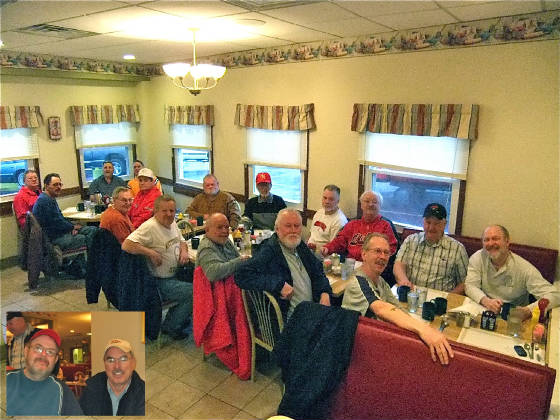 Photo by Wayne Hieatt
Boys In Northridge Go Oout
The Boys of NHS meet the second Tuesday of each
month at Marion's Pizza on North Dixie at 6 P.M.
CLASS of 1959
Monthly lunches at various restaurants throughout the Miami Valley on Thursday afternoons.
EMAIL Barbara Maggard Lehman for information.
CLASS of 1971
The girls of the class meet on the second Tuesday of each month
at 6:00 PM for some girl gab and grub.