An invitation to Northridge Alumni:
Optimists – Bringing out the Best in Kids.
The Northridge Optimist Club has been active in the Northridge community for the past 50 years in providing youth scholarships, services and activities. Our club is interested in reaching out to the community for potential members to join us in serving the community, and would like to make Northridge alumni aware of this opportunity. A "Membership Invitation Brochure" is available to download HERE, with more information on our club and what we do. Meeting schedules are available on our WEBSITE along with more information on club activities and club contact information. Come visit us for lunch – be our guest, and see what you think.
(Please check the club website Bulletin Board for current schedules to confirm the meeting place).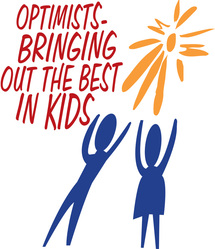 Membership Invitation Brochure: Download this brochure for more information on becoming an Optimist Club member and learning about Optimist International. Keep it as a handy reference or to hand out to friends. It is your invitation to join us in helping give back to our community.
Northridge Optimist Club e-flyer
Meeting of November 14:
• Laura Inkrott and Kim Harnett of Northridge Local Schools were guests at the November 14 meeting. Laura is the Director of Curriculum and Instruction, and Kim is District Testing Coordinator/Curriculum Coash. They are seeking ways to increase community engagement, and wish to act as a liaison between the school system and Northridge Optimist Club. The club is always interested in finding new ways to benefit Northridge students, and their support is greatly appreciated. The main area of business at the meeting was evaluating several
Polar Bear Fund
grant applications, and thanks to valuable input from Laura and Kim, the club was able to process most of the applications. (For more information on the Polar Bear Fund see the club website at:
http://www. northridgeoptimist.org/the- polar-bear-fund1.html
• Club meeting updates: For the meeting of November 21 the club will be visiting Riverdale Optimist Club, and on December 5 will be visiting Dayton Crayons for Classrooms, so there will beill be NO MEETINGS at Brixx on those days. There will also be NO MEETINGS on December 26 and January 2, for our holiday break. The full club schedule is listed below.
Meeting Reminder - Visiting Riverdale This Week:
This week's meeting, on Tuesday, November 21, will be a visit to Riverdale Optimist Club. The meeting will be at the Masonic Center. (There will be no meeting at Brixx this week).
Denny Mantel Christmas Sharing Program:

The date for our 32nd annual Christmas giving event, the 2017 Denny Mantel Christmas Sharing Program is set for Saturday, December 16. Each holiday season (since 1984) Optimist members have provided some local families with groceries for a good holiday meal. The Northridge School System provides us with names of families who are particularly needy due to economic circumstances. Club members and other volunteers meet on a particular Saturday in December to buy groceries and deliver them to the families. Beginning with 2014, the program is named in honor of Optimist member Denny Mantel who had chaired the event for over 30 years. Each year he spent countless hours organizing and leading the program, and inspiring members with his dedication. Denny passed away in February of 2014, and club members have established a separate fund in his memory to make sure that we can continue the program. The fund was established with direct donations as well as from portions of club fundraising events.

Community Links:

Some links of interest to the Northridge area are posted on the Northridge Optimist Club website Bulletin Board Page (under "Other Northridge Links"). One is for The Northidge Alumni Bear Facts website by The Northridge Alumni Association, and also the Northridge Schools website, and the Northridge Schools facebook page. One good way to show support of the community is to patronize the alumni businesses that are listed on the alumni website:
http://www.northridge alumni.org/id11.html
Current Club Schedule:​
Meetings on Tuesdays at Noon, held at Brixx Ice Co.,
500 E. 1st St., Dayton, Ohio 45402, unless otherwise indicated.
Please check club website bulletin board weekly for updates.
• November 21: Visit to Riverdale Optimist Club (no meeting at Brixx)
• November 28: Open
• December 5: Vistit to the new Dayton Crayons to Classrooms; 11:30AM (No meeting at Brixx that week)
• December 12: Open
​• December 16 (Saturday): Denny Mantel Christmas Sharing Program
• December 19: Open
• December 26: NO MEETING; HOLIDAY BREAK
• January 2: NO MEETING; HOLIDAY BREAK
• January 9: Open
• January 16: Open
• January 23: Open
​• January 30: Open

The Northridge Optimist Club

Club #24-305

PO Box 131211, Dayton, OH 45413

Meetings: Noon Tuesdays
Check website for current locations and schedule