An invitation to Northridge Alumni:
Optimists – Bringing out the Best in Kids.
The Northridge Optimist Club has been active in the Northridge community for the past 50 years in providing youth scholarships, services and activities. Our club is interested in reaching out to the community for potential members to join us in serving the community, and would like to make Northridge alumni aware of this opportunity. A "Membership Invitation Brochure" is available to download HERE, with more information on our club and what we do. Meeting schedules are available on our WEBSITE along with more information on club activities and club contact information. Come visit us for lunch – be our guest, and see what you think.
(Please check the club website Bulletin Board for current schedules to confirm the meeting place).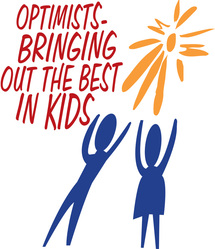 Membership Invitation Brochure: Download this brochure for more information on becoming an Optimist Club member and learning about Optimist International. Keep it as a handy reference or to hand out to friends. It is your invitation to join us in helping give back to our community.
Northridge Optimist Club e-flyer
34th Annual Scholarship Scramble Golf Outing:
• The Northridge Optimist Club's 34th Annual Scholarship Scramble golf outing fundraiser is scheduled to be held on​ Thursday, September 28, 2017 at 1:00 PM. This year we are moving the event to Miami Valley Golf Club, which will offer our participants one of the top courses in the area. As usual, proceeds from the event go to Northridge student scholarships and other Northridge area youth activities.
Community Links:

Some links of interest to the Northridge area are posted on the Northridge Optimist Club website Bulletin Board Page (under "Other Northridge Links"). One is for The Northidge Alumni Bear Facts website by The Northridge Alumni Association, and also the Northridge Schools website, and the Northridge Schools facebook page. One good way to show support of the community is to patronize the alumni businesses that are listed on the alumni website:
http://www.northridge alumni.org/id11.html
Optimist Kids Day in the Park:
• "Optimist Kid's Day in the Park" is a program, sponsored by Kettering Noon Optimist Club, which presents a day with a multitude of fun activities for kids, Kindergarten to 8th Grade, held annually at Delco Park at 1700 Delco Park Drive, in Kettering. This year the event was held on Saturday, August 5, with over a dozen Optimist clubs participate by each setting up their own event for kids to enjoy.
• Northridge Optimist Club participated in the event, and the activity presented by our club was rocket launching. The rockets that the kids launched were made of light weight material and were launched by compressed air that the contestants pumped up themselves. Prizes of rockets kits were awarded to kids whose rocket landed in a hula hoop target. In addition there were demonstration launches of fuel propelled rockets (one every hour). Nearly 500 kids attended the event on a beautiful day. The kids enjoyed the launchings , and the club members and volunteers were happy to see the kids have so much fun with the rockets. A slide show of the Northridge Optimist activity can be seen on the Northridge Optimist Club website's Bulletin Board Page at this link:
http://www. northridgeoptimist.org/club- bulletin-board
Presidents Club Legion of Honor Awards Luncheon:
The Presidents Club of Dayton has announced that Robert W. Mills, Jr. is the 67th recipient of the region's 2017 Citizen Legion of Honor Award. This year's event is on
Thursday, October 5th.
The award, given every year since 1951, is the oldest, most continuous and prestigious recognition of volunteer servant leadership in the Dayton region.Bob Mills is founder of both Synergy Building Systems and Mills Development, two of the region's top construction and land development companies in our area. For more information see the Presidents Club website: ​
http://www.president sclubdayton.org
.
Meetings on Tuesdays at Noon, held at Brixx Ice Co., 500 E. 1st St., Dayton, Ohio 45402, unless otherwise indicated.
Please check club website bulletin board weekly for updates.
• August 29: Review Scholarship Scramble planning
• September 5:to be announced
• September 12: to be announced
• September 19: to be announced
• September 26: (last meeting of 2016-2017 Optimist Year)
​​• September 28 (Thursday): Northridge Optimist Club 34th Annual Scholarship Scramble fundraiser
• October 3: (first meeting of 2017-2018 Optimist Year)
• October 5 (Thursday): Presidents Club of Dayton Citizen Legion of Honor Awards Luncheon
The Northridge Optimist Club

Club #24-305

PO Box 131211, Dayton, OH 45413

Meetings: Noon Tuesdays
Check website for current locations and schedule