An invitation to Northridge Alumni:
Optimists – Bringing out the Best in Kids.
The Northridge Optimist Club has been active in the Northridge community for the past 50 years in providing youth scholarships, services and activities. Our club is interested in reaching out to the community for potential members to join us in serving the community, and would like to make Northridge alumni aware of this opportunity. A "Membership Invitation Brochure" is available to download HERE, with more information on our club and what we do. Meeting schedules are available on our WEBSITE along with more information on club activities and club contact information. Come visit us for lunch – be our guest, and see what you think.
(Please check the club website Bulletin Board for current schedules to confirm the meeting place).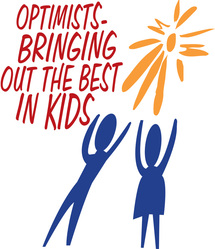 Membership Invitation Brochure: Download this brochure for more information on becoming an Optimist Club member and learning about Optimist International. Keep it as a handy reference or to hand out to friends. It is your invitation to join us in helping give back to our community.
Northridge Optimist Club e-flyer
34th Annual Scholarship Scramble Golf Outing:
• The Northridge Optimist Club's 34th Annual Scholarship Scramble golf outing fundraiser is scheduled to be held on​ Thursday, September 28, 2017 at 1:00 PM. This year we are moving the event to Miami Valley Golf Club, which will offer our participants one of the top courses in the area. As usual, proceeds from the event go to Northridge student scholarships and other Northridge area youth activities.
Crayons to Classrooms:
The Northridge Optimist Club received a thank you letter from Crayons to Classrooms for a recent $500 donation made by our club. Dayton Crayons to Classrooms (DC2C) is a free store for teachers from under-funded K-12 schools that serve children living in poverty in the Greater Dayton region. DC2C provides basic school supplies that are essential to academic success, at no cost the the children's teachers, families, or schools. It is funded and operates in partnership with local businesses, individual donors, and community volunteers. For more on DC2C, and for donation information for this very worthy cause see
​http://dc2c.org
Northridge Optimist Scholarship Awards:
At the Northridge High School awards ceremony on May 31, Northridge Optimist Club presented $8000 in scholarships, divided among ten students as a result of the 2016 Northridge Optimist Club Scholarship Scramble. Two additional scholarships, totaling $2400 per year for two years, were provided by the Cargill/Northridge Optimist Club Scholarship Program. Included in the above figures were scholarship donations from AFC Tool ($1000), Belton Foods ($750), Tom & Jae Miske ($500), and Reick Services ($500) through their support of the Scholarship Scramble.

Northridge Optimist Club in the News:
>The Miami Valley Career Technology Center featured a story on the Northridge Optimist Club scholarship presentation to two of its students in an MVCTC website news artticle. Use this link to see the article: ​
http://www.mvctc.com /news/article/1102
> The April issue of the Northridge Schools publication "Dividends" featured a story on our club's Optimist Essay Contest (page 2) and the Pass/Shoot/Dribble basketball skills contest for kids (page 3). Download a copy of this issue by clicking on "
Northridge Optimist Club in the News
", and then selecting the button for the April 2017 issue of
"Dividends
". It can also be downloaded from the Northridge Schools website.
Community Links:

Some links of interest to the Northridge area are posted on the Northridge Optimist Club website Bulletin Board Page (under "Other Northridge Links"). One is for The Northidge Alumni Bear Facts website by The Northridge Alumni Association, and also the Northridge Schools website, and the Northridge Schools facebook page. One good way to show support of the community is to patronize the alumni businesses that are listed on the alumni website:
http://www.northridge alumni.org/id11.html
Optimist Kids Day in the Park:
"Optimist Kid's Day in the Park" is a program, sponsored by Kettering Noon Optimist Club, which presents a day with a multitude of fun activities for kids, Kindergarten to 8th Grade, held annually at Delco Park at 1700 Delco Park Drive, in Kettering. Over a dozen Optimist clubs participate by each setting up their own event for kids to enjoy. Northridge Optimist Club is planning to participate at the 2017 event which will be held from 9AM to 1PM on Saturday, August 5. Kids must be accompanied by parent(s), grandparent(s) or guardian(s). The planned activity presented by our club will be rocket launching (compressed air powered). The Northridge Optimist Club encourages families in the Northridge area to bring their K to 8 kids to the event and to visit the Northridge Optimist activity, along with the many other activities. An event poster can be downloaded from the Northridge Optimist Club website Bulletin Board page:
http://www.northridgeopt imist.org/club-bulletin-board

Presidents Club Legion of Honor Awards Luncheon:
The Presidents Club of Dayton has announced that Robert W. Mills, Jr. is the 67th recipient of the region's 2017 Citizen Legion of Honor Award. This year's event is on
Thursday, October 5th.
The award, given every year since 1951, is the oldest, most continuous and prestigious recognition of volunteer servant leadership in the Dayton region.Bob Mills is founder of both Synergy Building Systems and Mills Development, two of the region's top construction and land development companies in our area. For more information see the Presidents Club website: ​
http://www.president sclubdayton.org
.
Current Club Schedule:​

Meetings on Tuesdays at Noon, held at Brixx Ice Co., 500 E. 1st St., Dayton, Ohio 45402, unless otherwise indicated.
Please check club website bulletin board weekly for updates.
> July 4: No Meeting - Holiday
> July 11: Speaker - Mike Schulz, Mission of Mary Cooperative
> July 18: Speaker - Randy Zuercher, Curator of the Aviation Trail Parachute Museum
• July 25: (Meet early to promote Optimist Kids Day in the Park)
• August 1: Open
> August 5: (Saturday): Optimist Kids Day in the Park
> August 8: Program - Bob Sheehan and Derrick Freeman
> August 22: Open
> August 29: Open
​​> September 28 (Thursday): Northridge Optimist Club 34th Annual Scholarship Scramble fundraiser

The Northridge Optimist Club

Club #24-305

PO Box 131211, Dayton, OH 45413

Meetings: Noon Tuesdays
Check website for current locations and schedule